News
Emotive Copreci´s General Assembly to approve the Strategic Plan and commemorate the 50th anniversary
Published on 2013-11-18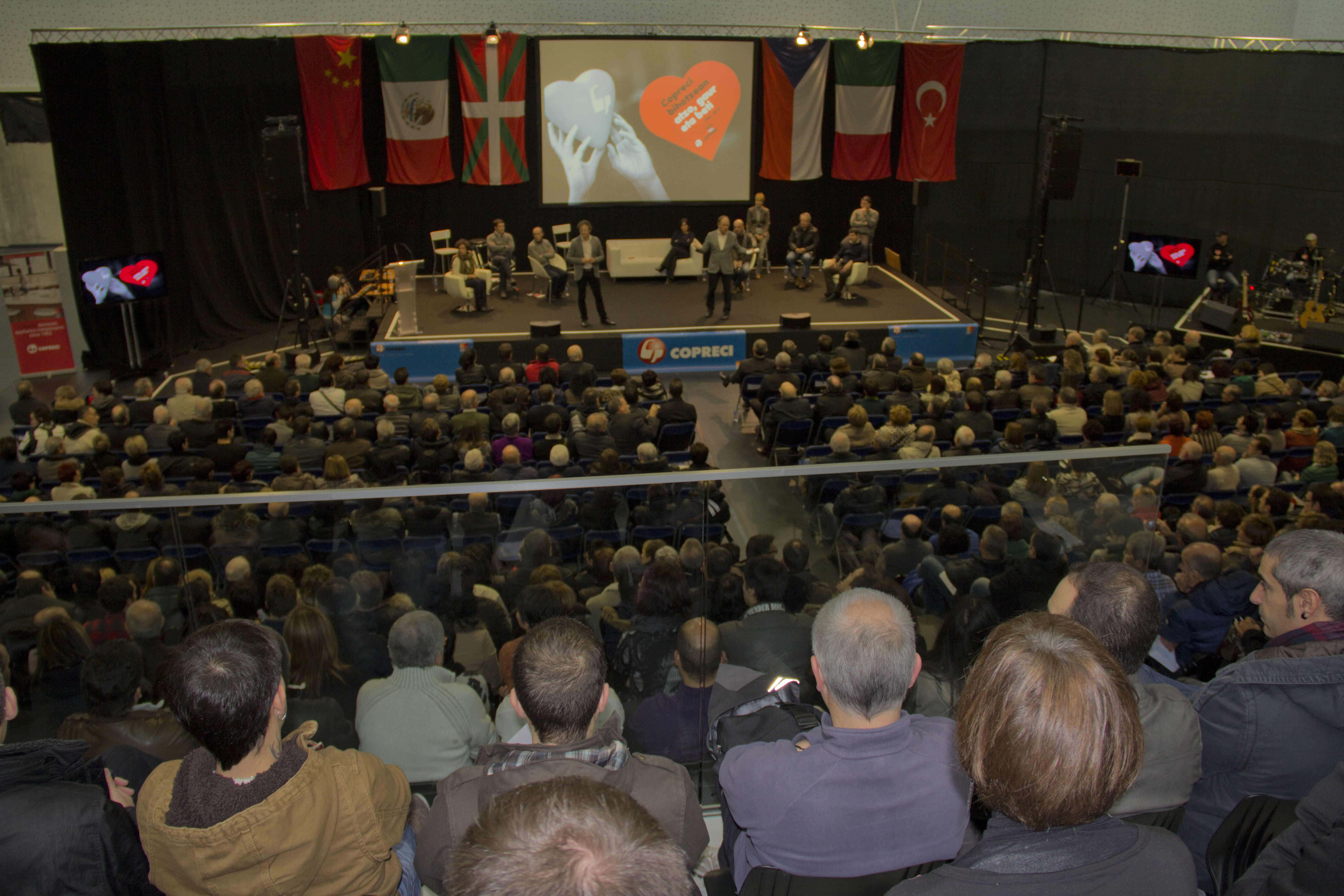 Copreci S.Coop. celebrated its 50 anniversary, with an emotional ceremony, that will not be easy to forget. The General Assembly served to approve the Strategic Plan, but mostly it was a tribute to the first Board of Governors and all - cooperative partners who have made this project possible.
The event included live music, a video where the main protagonists were several partners, and was presented and energized by TPA.
'Emotion and pride' define exactly Copreci´s General Assembly which took place last 16th Novemeber in Aretxabaleta. It was a simple act where more than 500 member enjoyed. The event included live music and a video of the 50 -year history of Copreci.
---