News
Copreci awarded in the Prime Advantage Fall Conference 2013
Published on 2013-10-22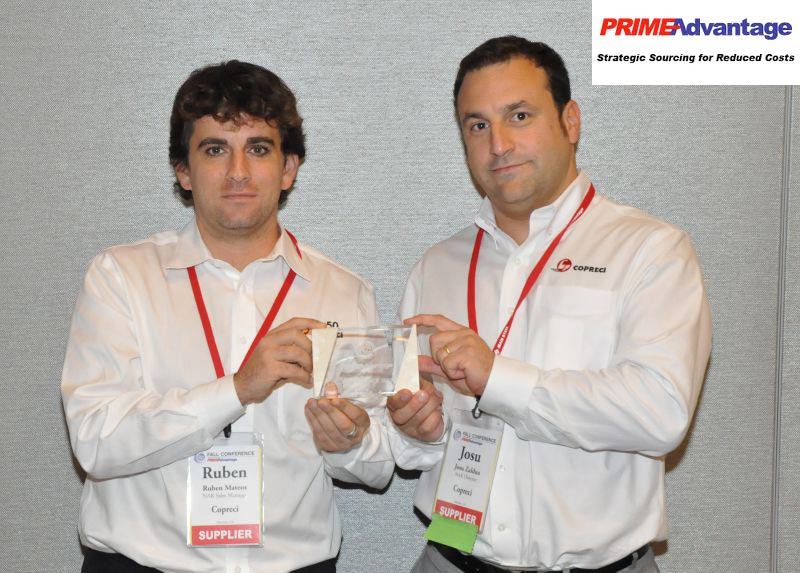 Copreci the Endorsed Supplier within Prime Advantage, received the Innovation award in the Fall Conference 2013 organized by Prime Advantage. Prime Advantage is a buying group dedicated to bringing its clients the best possible savings on raw materials, components, supplies and services.
Copreci produces and supplies a wide range of components and systems for the assembly of a variety of gas cooking equipment, free-standing cookers, built-in hobs and ovens as well as a range of regulation and control systems.
The company also provides comprehensive solutions for air heating devices such as catalytic and infrared heaters, gas logs, accumulators and convectors (including taps with thermoelectric safety), thermostatic valves, pilots, analyzers, electric thermostats and complete electronic control systems for gas heaters. The prize was given in the Fall Conference that took place last October 22-24 in Columbus (Ohio).
Photo: Josu Zaldua, NAR Director and Ruben Mateos, Sales/Technical Manager
---