News
A renewed induction arrives with more options
Published on 2023-02-28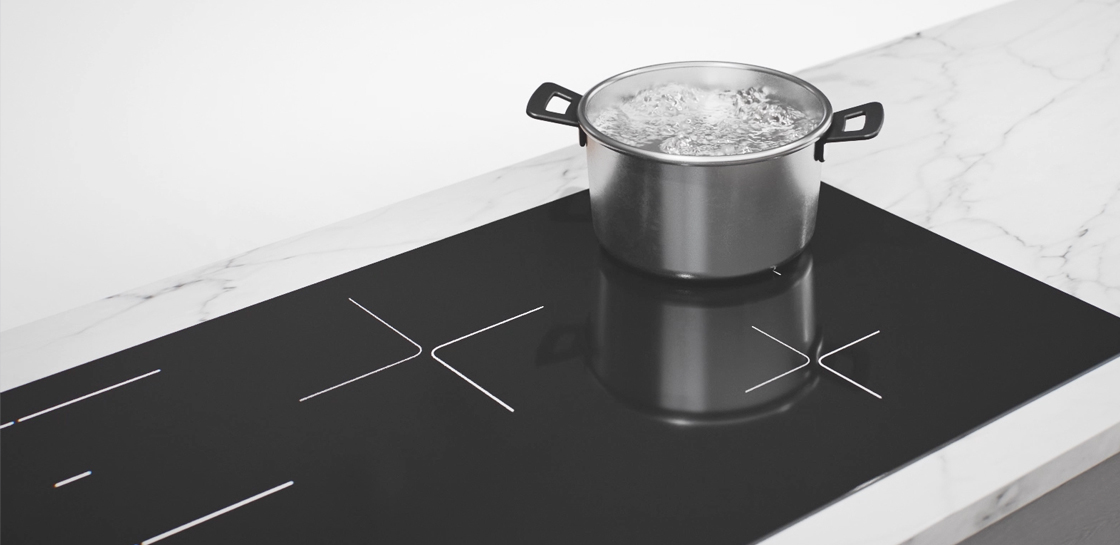 Copreci's GF10 induction cooktop is constantly growing, an evolving platform that allows the integration of new solutions and innovations.

Its dimensions range from 60, 80 and 90cm, allowing configurations of 4, 5 and even 6 cooking zones, in addition to the new version in domino format (30cm).

In 2023, GF10 integrates 5 different types of interface...
- an extended, easy and convenient touch control, which manages up to 5 cooking zones
- the "duoslide" control for domino format cooktops
- the new sixKnob, which can manage up to 6 burners with knobs.
- a hidden control, which allows the integration of more innovative designs
- a TFT display, with an attractive graphic design

GF10 offers different solutions for FlowIn systems starting from the Domino configuration and the Nsense interface, allowing the integration of most existing blowers.

The GF 10 platform is UL compliant, allowing to build different alternatives for the American market. All this with a very reduced height to facilitate assembly and optimize space.

The GF10 generation is ready to connect to external devices, the cloud or applications with WIFI or Bluetooth connections. GF10 also offers the automatic pot detection function, as well as different intelligent safety and cooking functions.

A versatile platform for hob manufacturers to offer innovative solutions to the end user.
---