News
Copreci signs an agreement with the Egyptian companies Fresh Electric, EBDA and El Araby to set up in Egypt.
Published on 2022-12-19
On December 13th, Copreci signed an agreement with local partners Fresh Electric, EBDA and El Araby to invest $7.6 million in the first plant in Egypt, which will produce 15 million safety valves for gas stoves. This new plant will start serial production in April 2023. This new plant will be added to those already established worldwide and will enable the company to expand its product portfolio in the region, an increasingly interesting market.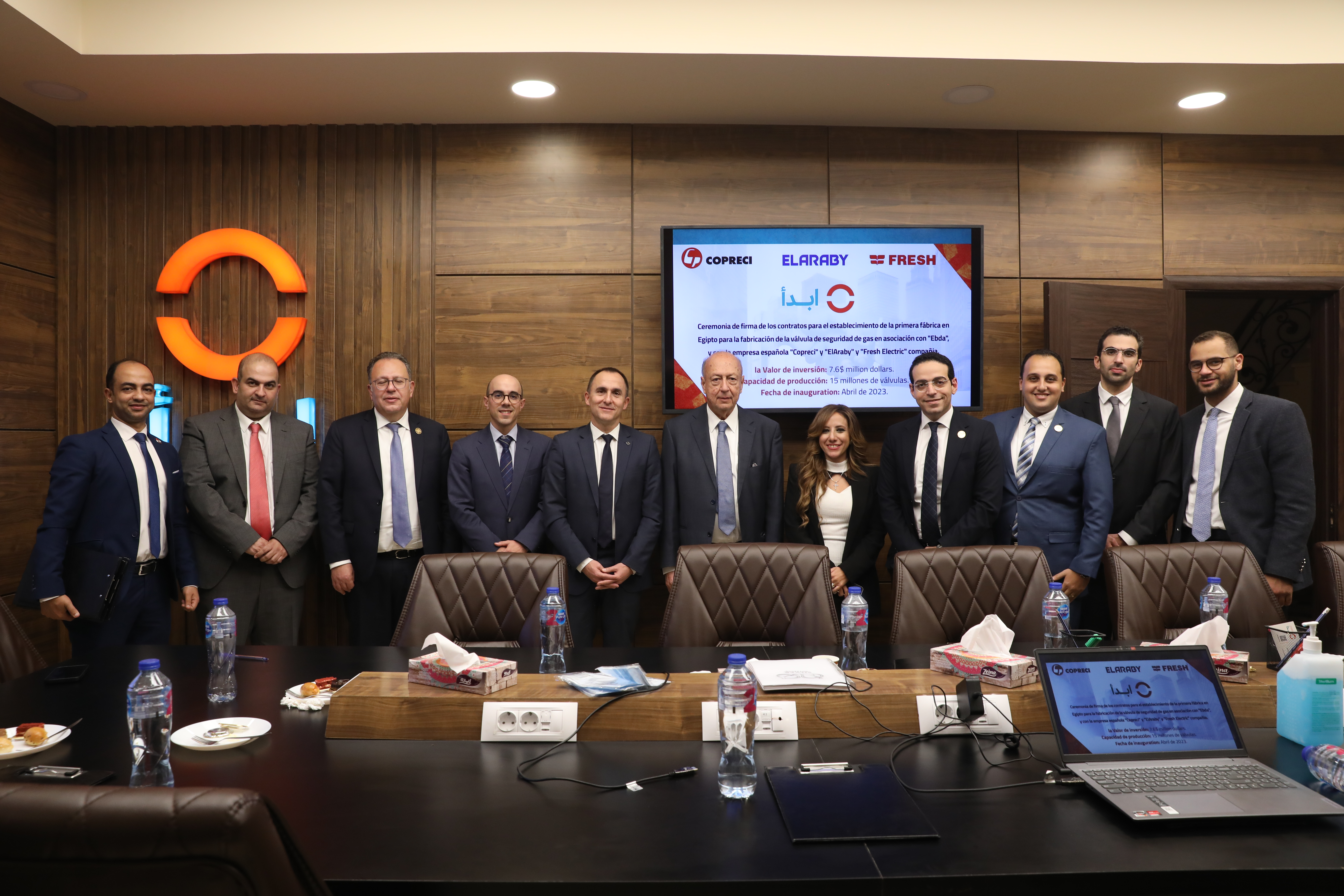 Egypt has 105 million inhabitants and an annual growth of 3 million people, a country that is moving towards industrial modernization, where the white goods sector is a priority in this development.

Copreci has been working for many years and has been the reference for gas stove solutions in Egypt. Now, hand in hand with its local partners, it is taking a further step to provide local support for the technical and growth challenges faced by companies in the domestic appliance sector in the country.
---