News
Copreci and PlanetCare sign a strategic alliance to protect the seas from microplastics
Published on 2021-06-06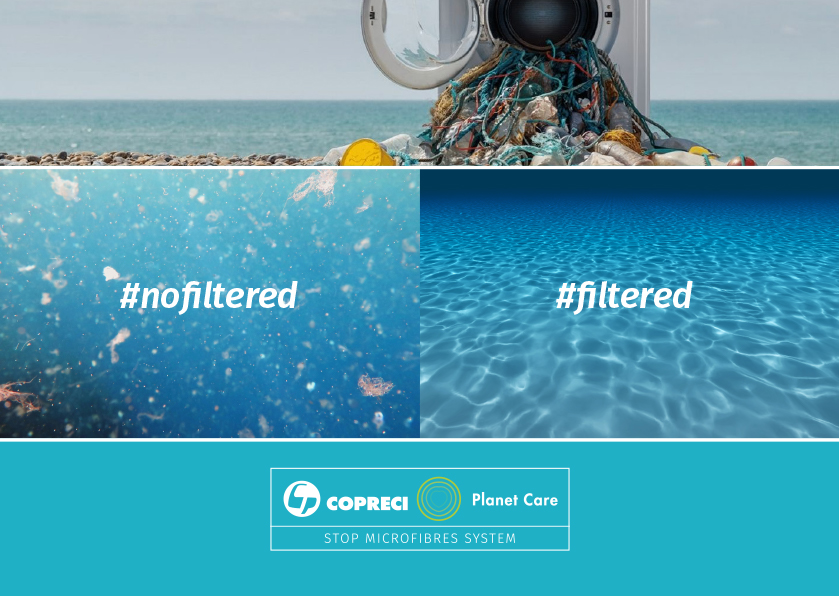 Both companies propose a solution to combat the widespread presence of microplastics in marine fauna.

With the aim of generating a differential value proposition, Copreci has recently signed a strategic alliance with PlanetCare, an emerging company specialized in technological solutions that prevent contamination of the seas by microplastics.

The objective of the alliance is to promote the development, industrialization and global commercialization of PlanetCare solutions as well as to deepen other aspects of this inter-cooperation.

A solution to a global problem
This agreement highlights Copreci's ongoing commitment to innovation and technological improvement, allowing users to have safer, easier-to-use and environmentally-friendly appliances. In fact, through this collaboration with PlanetCare, Copreci makes the necessary solutions available to manufacturers of any type of washing machine to avoid contamination by microplastics in the seas and oceans. In each laundry, hundreds of thousands of microscopic plastic fibers are released and since the current filters in washing machines do not have the capacity to retain them, all these small plastic particles end up in the wastewater, polluting the environment, damaging ecosystems and even going back up the food chain.

In the words of Imanol Oleaga, General Director of Copreci, "We are excited to work with the PlanetCare team that will surely contribute to offering technological solutions that help the white goods market to eliminate a source of pollution that causes waste every year. of millions of tons of microplastics ". Likewise, he comments that "we always seek to offer our users the most advanced solutions on the market, and the alliance with PlanetCare points in that direction."

Mojca Zupan, CEO of PlanetCare, emphasizes that "we are delighted to work with a team that shares our vision and values" without forgetting that "we have seen the transformative impact that our technology has for clients around the world, and that it will be more accessible through this alliance with Copreci. "

About PlanetCare
PlanetCare is a startup totally focused on the development of innovative technological solutions that avoid the contamination of the environment by fibers. PlanetCare has developed a modernized external filter that works in all household washing machines and a filter for medium-size commercial washing machines. In addition, they are developing other versions of filter technology to cover the entire spectrum of sources from domestic to industrial washing machines. PlanetCare is also actively working with governments, NGOs and academic institutions in different countries, as well as appliance manufacturers and other companies, to change legislation or adapt these solutions for applications.  
---