News
Copreci finalist at the Electrolux Group Innovation Awards
Published on 2018-10-19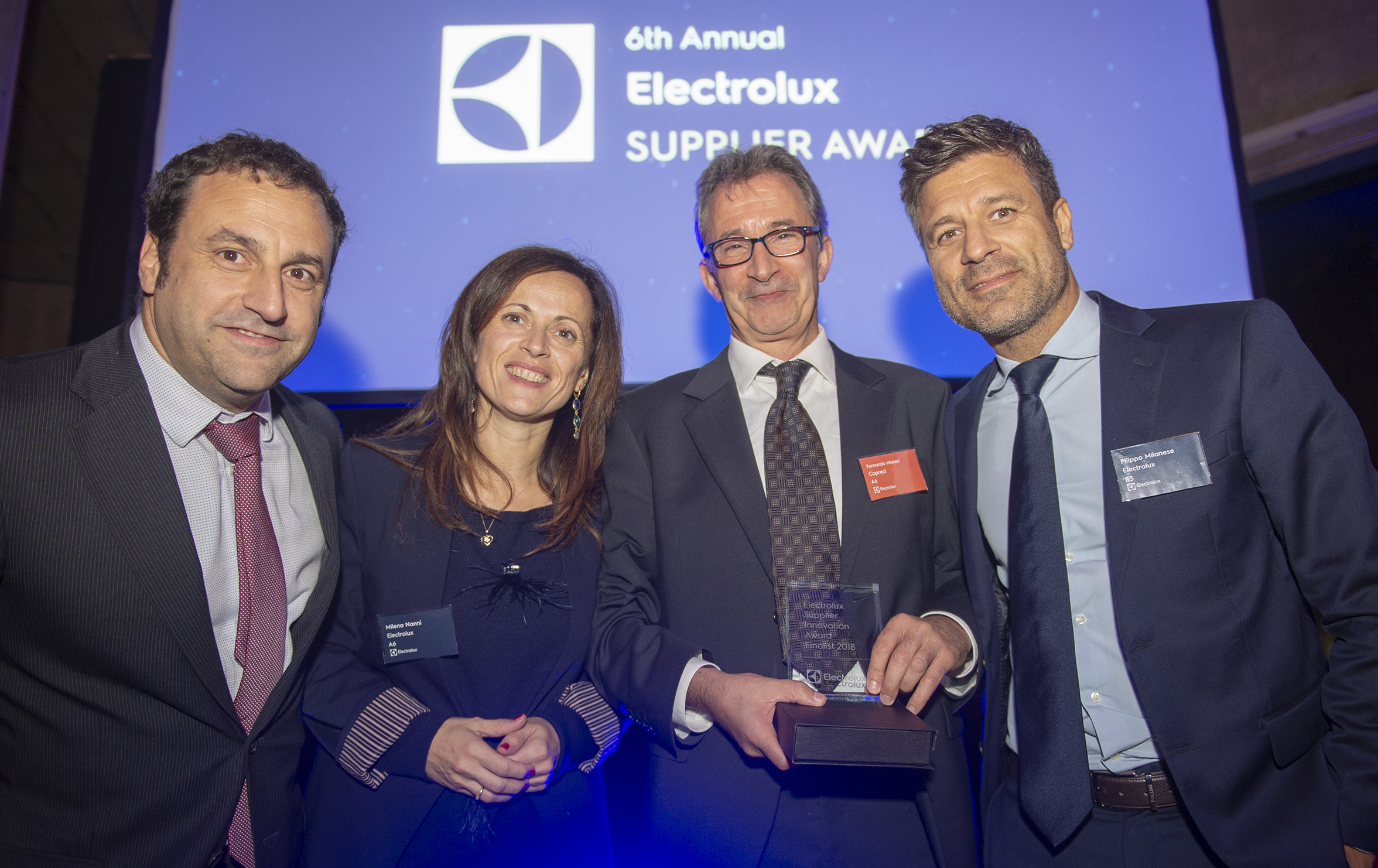 Last October 16th, took place the 6th edition of the Electrolux Supplier Awards at the headquarters of the Electrolux Group in Stockholm.
The Group has more than 3,000 suppliers and about thirty of them were chosen for the event in different categories. In the Innovation category, Copreci was finalist along with two others, which is a great recognition of the work developed by the cooperative in this area.
The event was attended by the highest representation, with the presence of Jonas Samuelson, President and CEO of the Electrolux Group.

From left to right, Josu Zaldua, Copreci Gas Cooking EMEA Director, Milena Nanni, Commodity Manager of Electrolux, Fernando Muñoz, Sales Manager of Copreci and Filippo Milanese, Vice President of Purchasing Europe of Electrolux.
---