News
Basque technology travels to Nashville
Published on 2018-02-28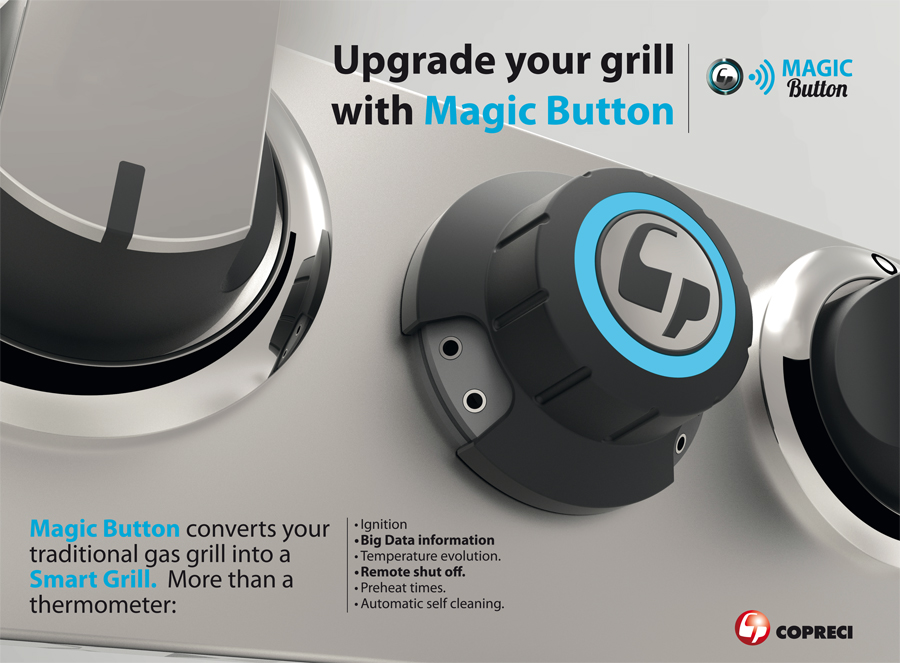 Copreci, the leading manufacturer of components for gas grills, assists once again to the HPBA expo in Nashville with its latest innovation, the Magic Button, a smart system that converts your traditional gas grill into a Smart Grill.
For years, we have seen multiple Grill Thermometers giving you only the temperature monitor and a timer. Now you can have all those things and an important plus: A real action through your gas grill. The gas system will automatically shut off, because you have programmed it or after a time because you forgot it.

Now you will have a safe clean up, burning off the excess food and grease. And above all, you will have a safe remote shut off through your smart phone or tablet. The Magic Button is provided with a Bluetooth system and can be connected to your smart phone through the app. In addition to the traditional way of operating your grill, you can download Copreci's app or you own app and try the connected mode.

Magic Button system can be connected with 4 probe sensors to provide you with the important temperatures at all time (meat, dome temperature…).
Visit us at stand nbr. 816 at HPBA Expo 2018 (March 8-10 Nashville)
---