News
Copreci and its Detectoff finalists of Vesta Awards, held in Nashville last week (5)
Published on 2015-03-11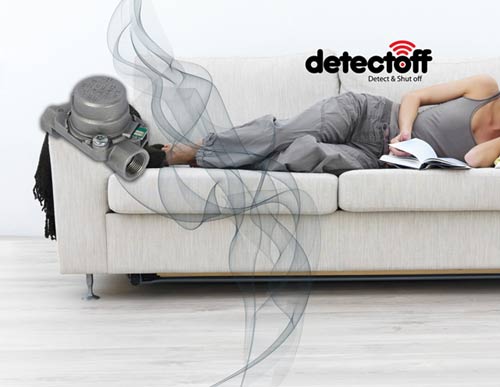 A team of Copreci who were Nashville on the occasion of the Hearth, Patio and Barbecue Expo (HPBExpo) scooped their prize as finalists in the Vesta Awards, in the category of Innovative Hearth Products. Gathering thousands of trade members every year, HPB Expo is the largest event in the sector in the Americas.
For the 2015 edition, Copreci introduced its newly developed –DETECTOFF- a system that shuts off the gas flow when a smoke or CO problem is detected. It communicates with sensors that emit wirelessly via ZigBee or other protocols. The system consists of a patented valve with an electronic module that communicates with a smoke or CO detector and shuts off the gas. Detectoff is provided with batteries, but the consumption is so low that can last years without any maintenance.
Instead of just informing or alarming , Copreci's solution acts directly on one of the potential causes of the problem avoiding the explosion risk. DETECTOFF is safe because once the gas flow has been closed, it needs a manual operation for setting it up again.
Why it´s innovating? This is an innovative solution in the industry because never before the gas appliances have actuate with the information of a standard smoke & CO detector
---