News
Copreci receives Supplier Quality Excellence Award from Whirlpool
Published on 2016-11-28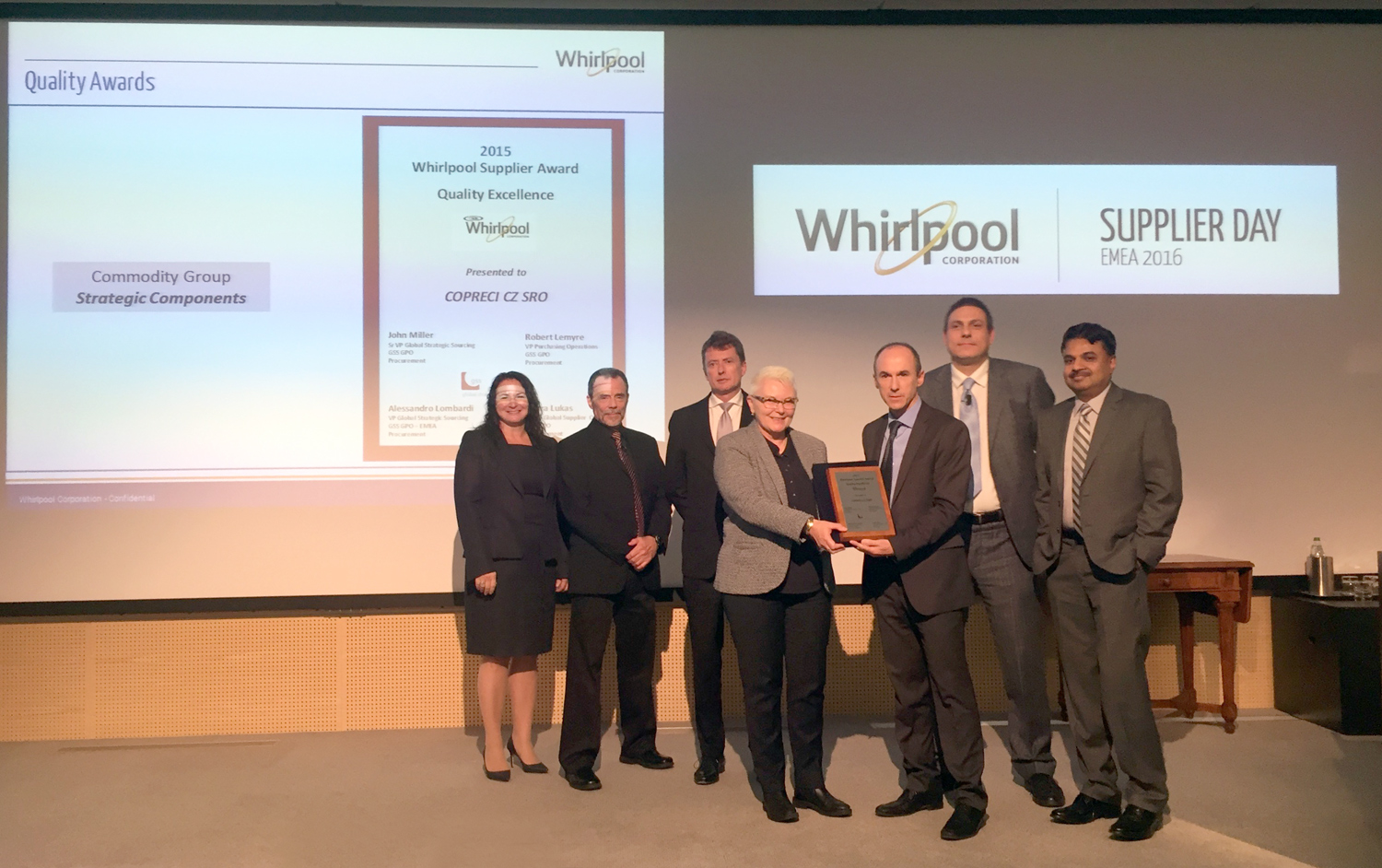 Copreci has received Supplier Quality Excellence Award from Whirlpool in the category of Strategic Components. Whirlpool has valued the quality of its drain pumps for washing machines and dishwashers that Copreci supplies to the world manufacturer.

The award ceremony took place, during the Supplier Day in the Italian town of Varese and was attended by Whirlpool executives such as Robert Lemyre, VP Purchasing Operations, Alessandro Lombardi, VP Global Strategic Sourcing, and Laura Lukas, Dir Global Supplier Quality, as well as Javier Oleaga, Corpeci´s General Director and Fiorella Cometti, Sales Director in Italy, who collected the award.

A year ago precisely, Copreci received from Whirlpool another Quality Excellence Award for its excellent work on tumble dryer gas valves for the American market.
---