News
Copreci launches its 2014 induction catalogue
Published on 2014-05-29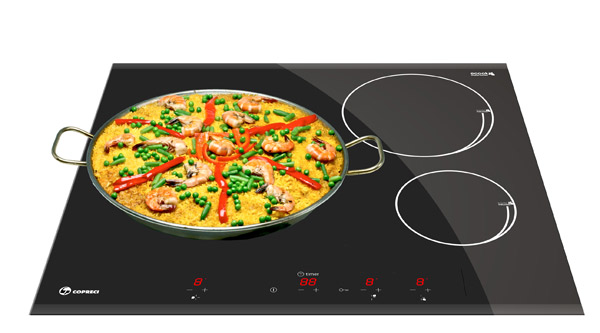 New heater sizes, with more power are the main new features of the Ecook series. A unified and consolidated platform, 100% reliable with long experience in the market, which distinguishes itself by offering customers a ready to connect product after certifications and approvals , which simplifies its market launch.
The Ecook series incorporates a special feature that allows the user a more efficient management of energy. This function manages the power consumption of the hob and warns the user, by an acoustic signal, when the limit set is exceeded.
Copreci also integrates a new wireless communication system between the hob and hood, called CleanHood. The hood needs no supervision, it works autonomously, so the cooker hood´s reamain clean as they are rarely touched by greasy fingers… Moreover, Ecook series it´s known for its flexibility and adaptability, it can be easily integrated in any final application built -in , free - standing or polyvalent and different sizes in both widths, and depths.
Copreci has more than 20 years, developing different generations of induction with the aim of providing an assembled and certified solution, ready to integrate into the final application.
More info: 2014 catalogue
---