3 elements: 210/ 210/145 series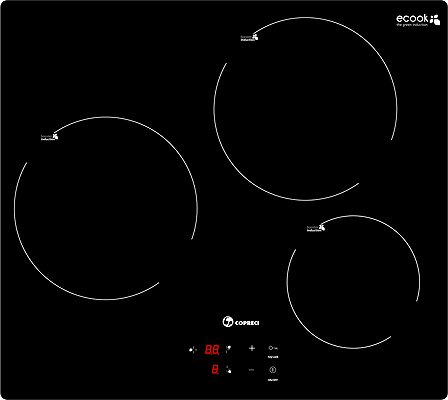 Tricook series for Induction hobs:
Nominal Voltage: 220-240 V
Operating frequency: 50 Hz, 60 Hz
Total power: 5600 W
Booster: max. power 2000 W
Oper. temperature range: 0ºC to 85ºC
Width: 60 cm.
Touch options: standard, XLS & slider.
Also available Power version, up to 3000W. See catalogue.
---